Have you ever had that moment when you want to talk about something, but you just can't find the words? Yeah, I feel like that right now. I'm happy, but this is one of those places where my ability to communicate well starts to fail me. How do you really describe that awesome feeling of being just happy for very little reason and that little glowing bit of inner knowing that tells you that there's going to be more if you can just hold on to it? I guess that right there is about the best I can do.
I suppose if anyone's reading this blog they might get a little bored with me going off on being happy, but hell, it's not something that I get to experience too often, so I'm going to talk about it in every way I can. Happiness shared is doubled, right? So if I can share my happiness and good feelings with hundreds or thousands of people, well, that's some pretty big awesome right there. It sure sounds like a good thing to me!
I did figure out something just now that I was never able to put my finger on before. One of the reasons that I don't write a lot of the things that I want to write is because I really suck at coming up with titles that have good keywords or are engaging. If I'm on a specific topic I can, but for the more journal-y stuff, it's a lot harder. I used to not write any of it because I couldn't figure out a title, and I really don't like just using dates as titles.
Well, as you can see, I'm not going to let that stop me anymore. I have no idea what I'm going to call the posts that I want to write, but I'm sure that I can figure out something. I'll just have to get more creative, and there's nothing wrong with doing something that forces me to really work my brain in new ways. It's probably good for me. I can only get better the more I try, right?
Oh, before I forget, my sister-in-law posted a song on FaceBook and said that it got her whole family dancing. I listened to it, and I totally see why. It's so upbeat and catchy that after I listened to it I was even dancing around the kitchen. Even after I sliced my thumb cutting the string beans, the song replayed in my head and I didn't even care about the injury anymore. Here it is so that all of you can enjoy it too: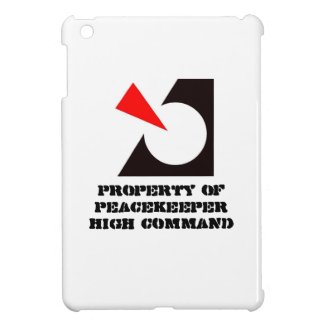 Well, I really hope that all of you are going to be cool with me sharing my happy and my weird and my random thoughts. Did you notice that I changed the title and description of the blog up there at the top? I did that a few days ago to reflect a more open feeling. I don't want to get tied down to just one thing. I always was one of those crazy eclectic people, and I liked that about myself.
Now I have to figure out what to do with the rest of the night. I know that I'm going to watch Carvers, but after that I have no idea. Maybe some Farscape. Of course, I've been writing all day, and I have this feeling that I may have to stop and do more writing over the course of the night. I really love it when things are just flowing out of me and I have all sorts of things to say about all sorts of stuff. It makes me feel really good. [smiles]
Disclaimer: Links on this site may lead to affiliate sources to help support this blog. We appreciate all purchases, but you are under no obligation. Not all linked products have been tested by the site owners.