I was in the living room a bit ago and saw what turned out to be a Geico commercial, but it had some stupid "cheesesteak shuffle" going on with the gecko, and I couldn't figure out what that had to do with car insurance. It's not a singular thing though, commercials in general are getting so stupid that I can't even tell what they're advertising.
Commercials are just getting more ignorant by the day. My family usually prefers to DVR shows so that we can fast forward past them. Unfortunately you sometimes want to watch TV during the day, and there they are. We've often said that since we're paying so bloody much for cable, we shouldn't have to see commercials, but no company has offered that service yet.
The Old Spice advertisements are some of the ones that really annoy us. Those commercials no longer have anything to do with being a man, and only with being as idiotic as possible. If anything, those ads make us not want any Old Spice products in our home. The Axe commercials are almost as bad, and really make me not want to be near a guy wearing the stuff.
Then there are the things in commercials I guess they hope you're too stupid to notice. Like mascara commercials with "Look achieved with lash extensions" in small print at the bottom, which basically means it's fake and their product won't do what you think. Or the Burger King Big King, with a "full quarter pound of meat". Didn't they always have quarter pounders and this one just has two thinner patties with added bread in between? And we're probably not supposed to actually read the fine print on diet product commercials that says "Results not typical. Proper diet and exercise required for optimal results."
There's some dumb commercial with a camel talking about hump day. I'm certainly not a fan of the "happy bum" ads for wet wipes or those commercials with linty-bottomed bears. Progressive's Flo acting like a drug dealer was another low. And let's not forget all the ads for medications that have lists of negative side effects that far outweigh the little good that they might do for you.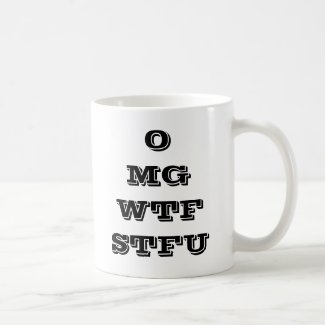 Unfortunately, my brain is failing me at the moment and I can't think of other examples. I know I have seen far worse ones, but I think my brain tries to purge the horrific stupidity as quickly as possible. It's like my mind's version of sidestepping someone with a cold, because god knows you don't want to catch it.
People really need to think about the messages that commercials are sending. Basically, they're made to appeal to people of extremely low intelligence and just show them images that the companies hope will sucker people into buying stuff. The companies not only think Americans are dumb, they want to encourage it. It's just another sign of how bad things are and how much work we have to do to make this a better place.
Disclaimer: Links on this site may lead to affiliate sources to help support this blog. We appreciate all purchases, but you are under no obligation. Not all linked products have been tested by the site owners.